About us
With a history and tradition in wine that begins in 1950s, Titakis family, that is now in its third generation, remains faithful and dedicated to the enchanting process of wine making. The specialized know-how of the years, the blending of indigenous with selected international varieties and the inspired effort to create quality wine bring Titakis Winery to its new era that goes hand in hand with the Renaissance of Cretan wines.
The relationship of Titakis family with wine.
Titakis family began its occupation with wine production in the early 1950s and now it has passed into the third generation.
The first winery was operated by the grandfather, Titos Titakis in the village of Kalloni, in the prefecture of Heraklion, the birthplace of the family, where he produced the first small quantities of bulk wine. Titos was a particularly restless spirit with a mind for business. He made his first trading steps beyond the narrow boundaries of his region and he even reached Elounda and Spinalonga.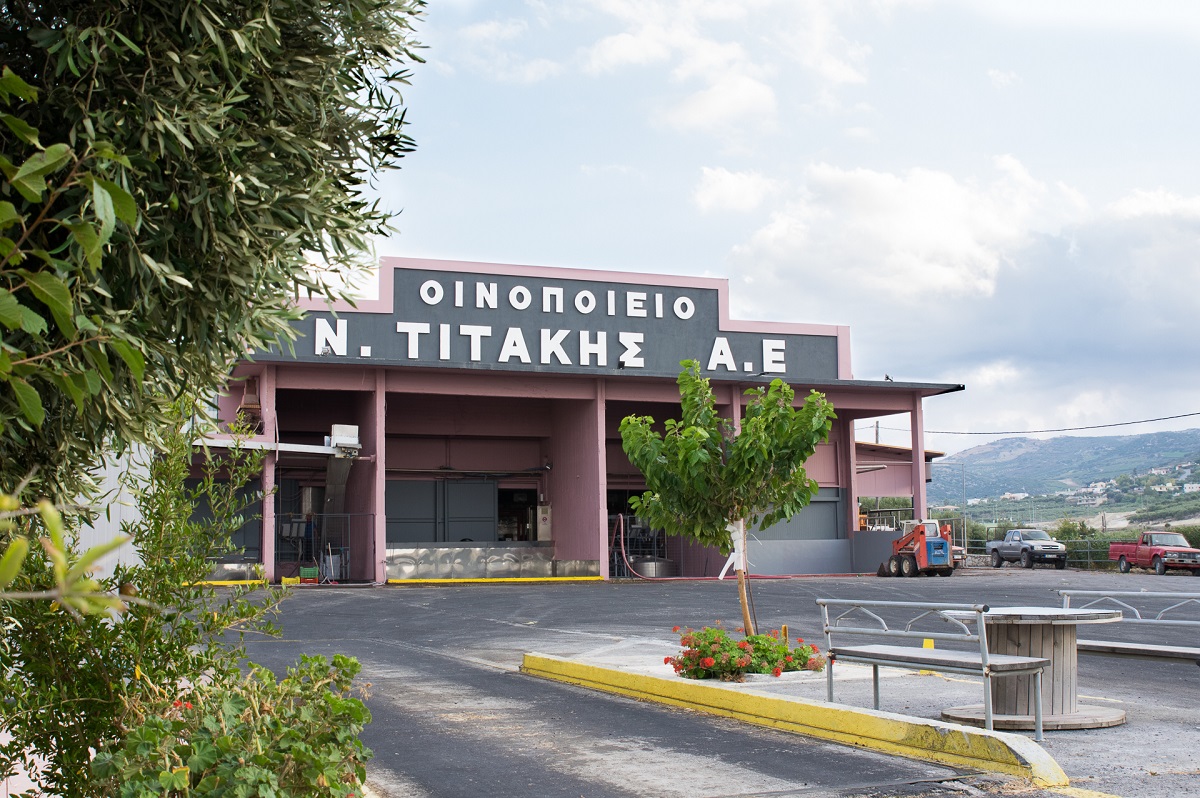 In 1975, his son Nikolaos Titakis took over and he continued the wine production following the model his father had set. In addition, he established collaborations with winemaking companies all over Greece.
In 1996, Nikolaos Titakis acquired a new building complex of a winemaking unit in the nearby village of Kounavi, and so, the wine production was transferred to the newly acquired facilities, where the winery and Fabrika Experience are now located.
Today, the grandson and namesake of the founder, Titos Titakis is the leading mind of one of the largest private wineries in Crete. With his sister, Maria Titaki, Oenologist, began the systematic bottling of local wines in 2006, aiming at the production of limited and high quality labels. The grapes come from the privately-owned vineyards in Messara basin. The cultivated varieties are Vidiano, Moscato Spinas, Vilana, Malvazia Aromatica, Kotsifali, Assyrtiko and the international varieties of Merlot, Syrah and Chardonnay.
---