Experience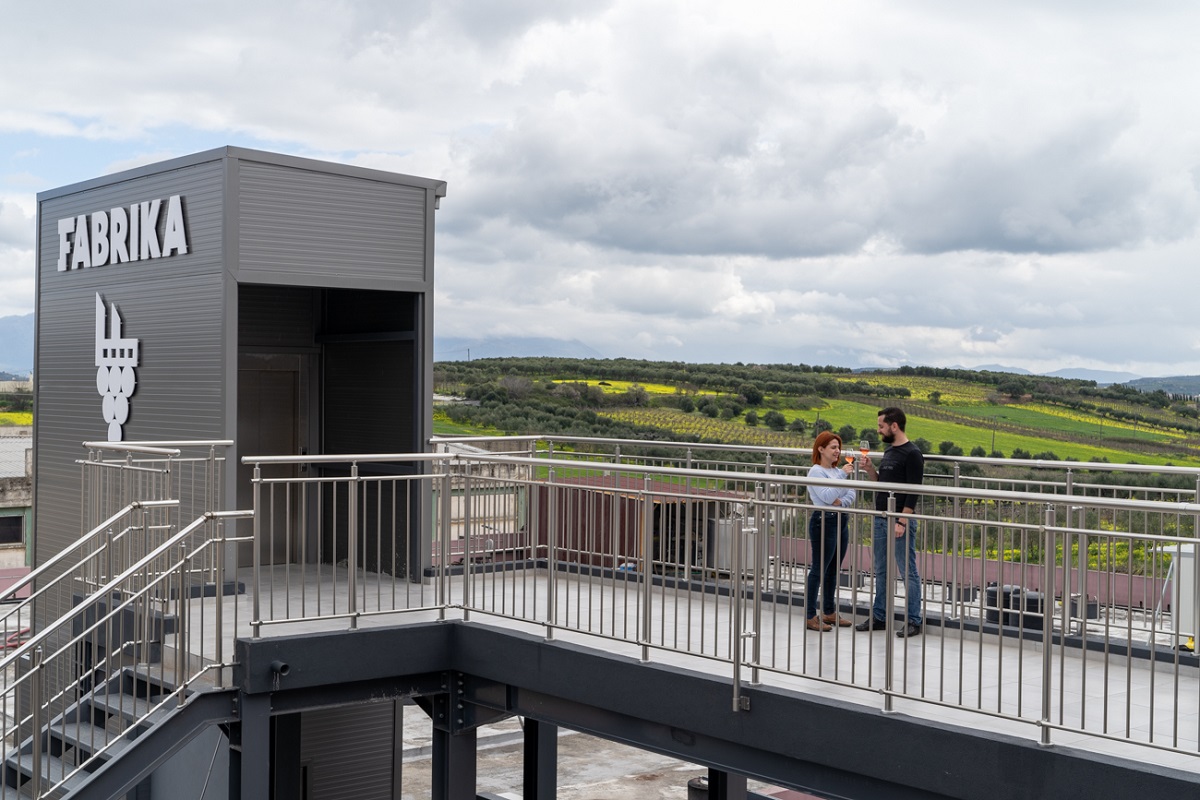 Enjoy a unique experience at the "Fabrika wine experience" by tracing the process of vinification, storage and bottling of wine in our alternative approach of the urban industrial winery.
Travel in time and space of winemaking through the open-air exhibitions with a reconstruction of a Minoan wine press and learn all about its history. Discover the process of modern winemaking through old equipment exhibits dating back to the 1950s. Walkthrough the corridors of the Concrete Village and explore the imposing tanks and their frescoes.
Taste our wines in a tasting room with a stunning view of the vineyards and olive groves of the semi-mountainous area of Peza. Our experienced sommeliers will provide a delightful wine tasting experience while you will explore the different aromas of indigenous and international varieties.